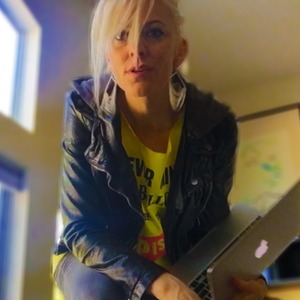 Jaimee Newberry
Special guest
Jaimee worked in the Web Interaction Design & Development industry from 1998-2013 with emphasis on empathetic and behavioral psychology-applied design for web, mobile web, iOS + Android applications. A nasty spell of Life Burnout after the loss of her dad in 2012 caused her to redesign her life using the tools gained from a 15-year award-winning digital design career.
By 2014 she was being booked a year in advance to speak at events around the world, an active podcaster, writer, executive coach, 'reinvention-ist', and self-proclaimed professional experimenter. She learned how to own her time and pour her focus into working on things she loves, with people she loves working with - then teach others how to do the same.
Currently, she's the co-founder and CEO of Picture This Clothing (PTC). PTC started as a passion project launched by a single Tweet from her personal Twitter account the morning of March 17, 2016, had a TechCrunch write-up by the end of the same day, and a viral burst immediately following. Now it's her full-time focus.
Jaimee Newberry has been a guest on 1 episode.
July 17th, 2018 | 41 mins 52 secs

clothing, operations, saas, viral growth

Jaimee Newberry is the founder of Picture This Clothing where you can print a coloring sheet and design a one-of-a-kind ready-to-wear creation that they send to you. In this epsode we talk about making hard decisions and creating space in your life for ideas to take hold and give you time to work on them.